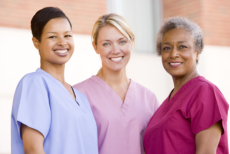 Life Saver is locally-owned HEALTHCARE PROVIDER in San Diego, California and it was officially incorporated on 2007 and we are a team of dedicated Healthcare Provider.
We provides Certified Nursing Assistants, Caregivers, Patient Caregiver Escort, Sitters and Companionship for patients requiring comfort or emotional support while traveling to appointments. They are also available for clients recovering from illness at home or in a Nursing Facility. For the convenience of our private clients, we accept cash, checks and credit card payments. Caregiver Services are available 24 hours and 7 days a week.
We have worked hard and have had steady growth while establishing a reputation of quality care to the dozen skilled nursing facilities and 3 major hospitals we service the entire San Diego County.
It is our sincere desire to serve our clients with courtesy and consideration. All of our employees are trained to provide the best and most caring and compassionate service to our patients.
For FREE assessment please contact us as soon as possible!
760-536-6379
themanager@lifersaverihss.com